Learn Arabic
Engage Culture
Enjoy Saudi
Saudi dialect Arabic language and culture training to help you thrive in the Kingdom
What you'll love about learning with Arabius
Learn like a linguist
Whether you are a beginner or want to scale your abilities, our research-based ICE methodology (Immersive, Customized, Experiental) will fast-track your growth to authentic comprehension and clear communication..
Sound like a Saudi
Learn Saudi dialect used in real-world communication. Our immersive environment with native speakers helps train your ear to the sounds of Saudi Arabic.
Live like a local
By integrating cultural insights with language learning, you will not just speak the dialect but understand the culture underneath it.
Mobile App
Learn hundreds of words in Saudi Arabic, comprehend complete sentences, and discover KSA!
Live Sessions
Ready to fast-track your communicative ability? Learn Saudi Arabic with Arabius online or in-person, starting at 4 hours per week.
Corporate Training
Whether pure Saudi dialect or cross-cultural intelligence workshops, we can help your diverse team be more effective.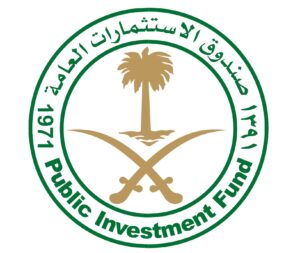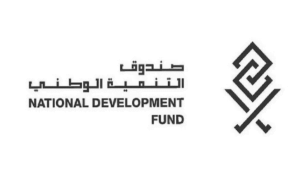 Testimonials
What clients are saying

"

As a language teacher and teacher-trainer, I'm hard to please when it comes to language classes. After years of trying to learn with different types of teachers, apps, and programs, I was so pleased to start learning with the wonderful "guides" at Arabius. They understood that TEACHER attitude is perhaps the most important factor in successful language teaching (just as motivation is the most important factor in language learning). By recruiting potential teachers who are first really charismatic, energetic, sweet people, they've made learning Arabic effective, relaxing, and fun! Just relax and let the guides take you through the lessons …. you won't regret it.

"
"Learn Arabic in a unique, effective, and fun way! The teaching guides here are patient and kind and always ready to assist you.
The warm, nurturing, and friendly environment (coffee and dates always at your disposal) at Arabius keeps me looking forward to attending class every day! Thanks Arabius, from the bottom of my heart"
"
After a year of trying to learn Arabic casually, I've been very happy with Arabius as it will help me in my job and engaging society. Using native speakers in an immersive environment, they supply pictorial documents and recordings to review, and are always improving their methods."
Frequently Asked Questions
Why don't you provide translations of the words in English?
Our proven ICE methodology (Immersive, Customized, Experiential) is focused on language comprehension, not memorization and translation. This means that you can understand the language in context rather than just repeat words and phrases that might not match any English word.
Are your sessions conducted by native speakers?
Absolutely, we have a wonderful team of Saudi men and women (we call them guides) who are native speakers and trained to give you a fantastic learning experience!
Why is ICE methodology different from my other language learning experiences?
Our proven ICE methodology is different from traditional, outdated, classroom-style learning. You might be skeptical about some aspects of the process. That's great. We question everything, too. That's why we created ICE–because we were tired of trying ways to learn language that didn't work and knew there had to be a better way. Always be curious on your journey and ask us anything. We can't wait to help you navigate your language learning adventure.
Why do you use toys and puppets in Level 1?
ICE methodology is interactive, not boring lectures! Using real objects (and images in our online sessions) helps you enjoy the process, stay engaged, and have better long-term results.
How do I know ICE methodology will work?
Our proven ICE methodology is grounded in second-language acquisition research and neuroscience, not just a flashy new trend. Though we use fun activities and games, each one is specifically designed to help you grow in your language journey.
Why do you focus on Saudi Arabic?
First of all, because we love Saudi! But also because Saudi Arabic is what people actually speak in daily life in KSA. Modern Standard Arabic is a beautiful and important language, but our focus is on helping you in real communication in daily life.